Cardboardnotics
Simple low cost robots utilizing cardboard and pop-up mechanism
Brian Yang, Akiva Krauthamer (2016), Physical Computing, Media Design
This project was a study of pop-up mechanism and how it can be utilized in robots. Akiva and I gained interest in pop up mechanism from a previous project where we created a V-cut pop-up design system. You can see that project here. The goal of this project was to explore the possibility space of pop-up mechanisms in a robotic context and find a way to create an engaging experience for audiences. The outcome was a cardboard robotics race similar to a horse race.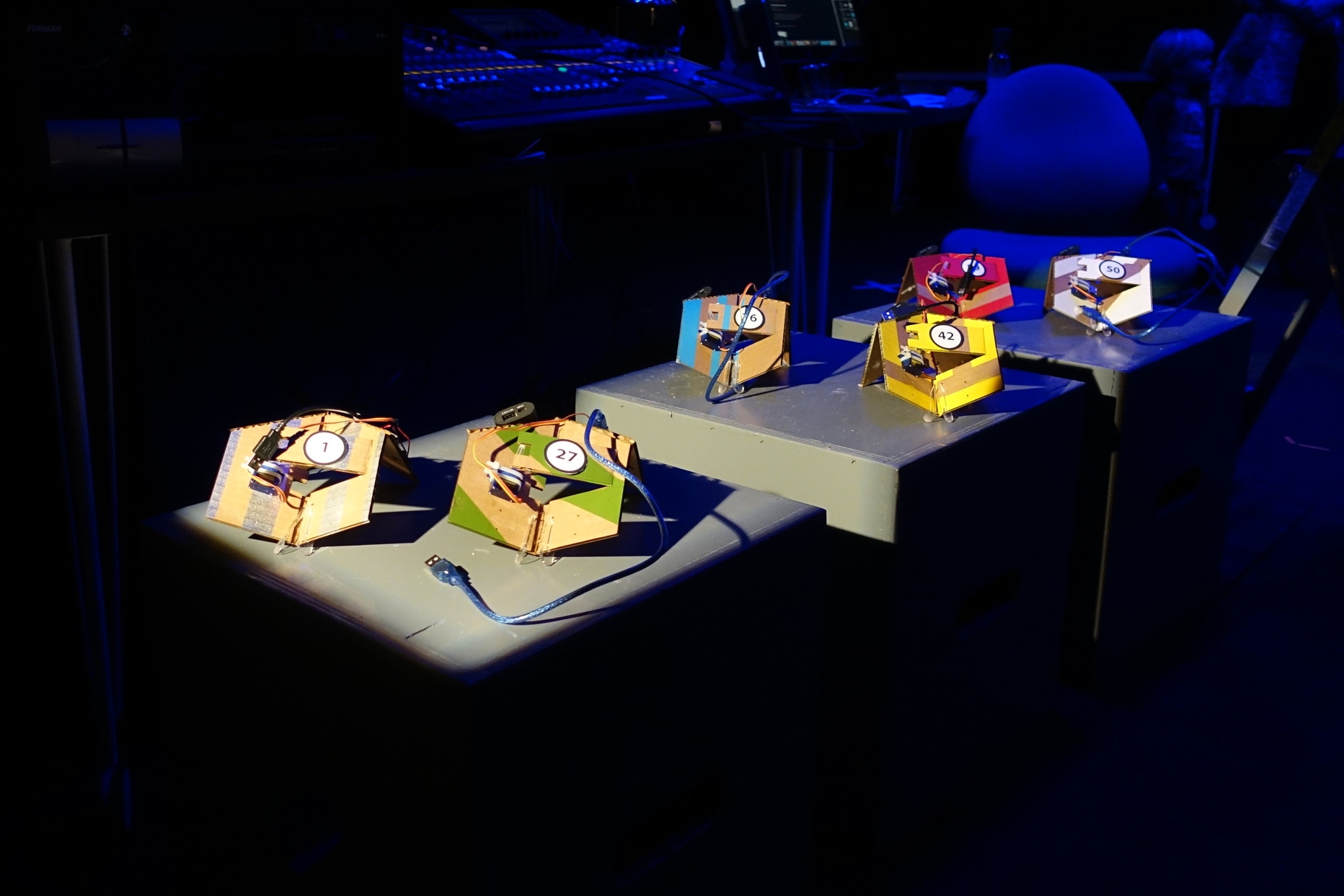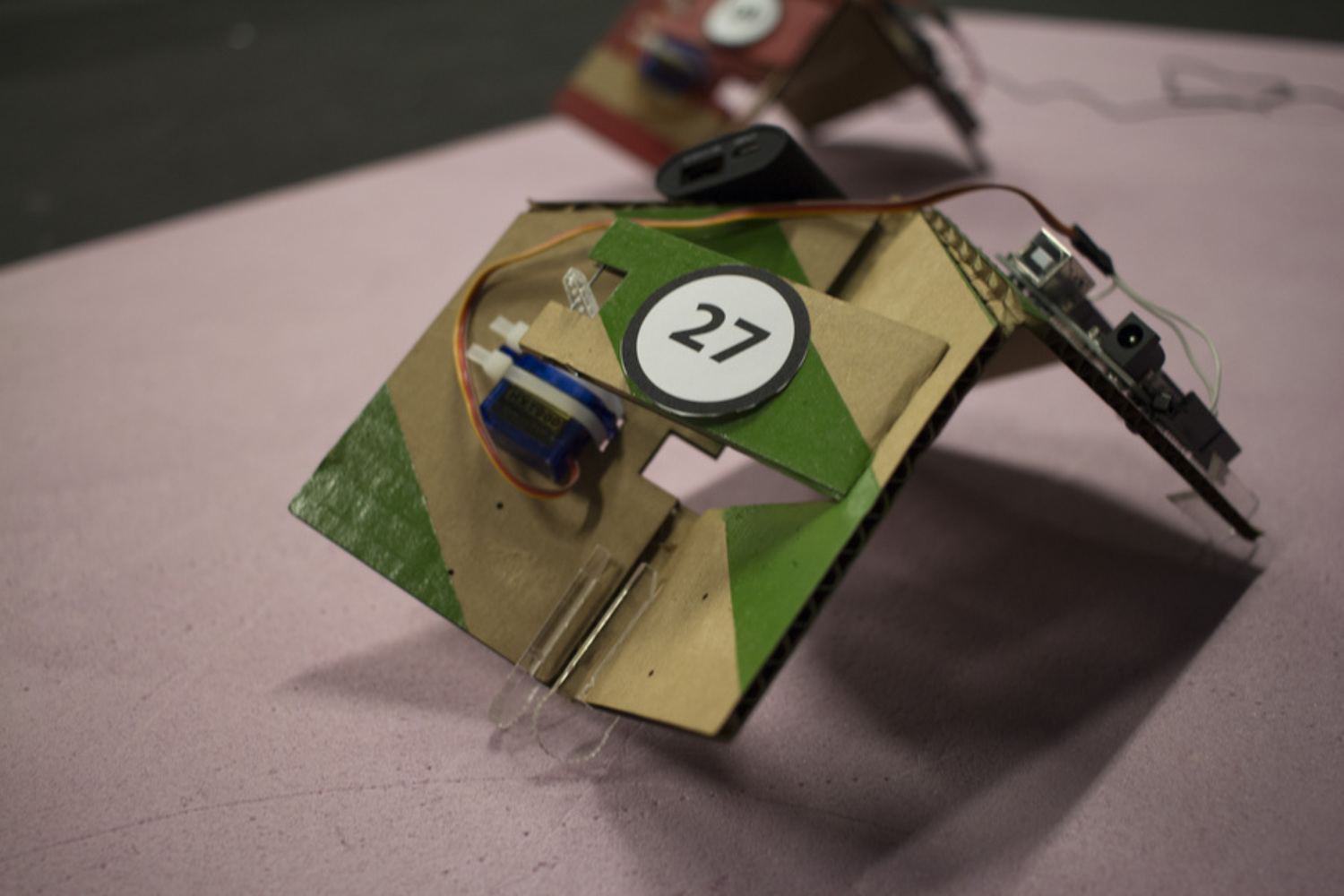 Though out the project we experimented with various way to power and control the cardboard robot. The final result was a light weigh cardboard robot with computation provided by an ardino, an USB battery pack, small servo moto, and toothed feet. The final robots were then painted and given unique numbers, names, paint details, and motion programing. A race track was built with projection to provide a top down view and betting information for the audience. Fake currency was provided by us to the audience for participation in the event. Audiences enjoyed and hour of betting, racing, winning and losing all in good spirit.
At the core of this project is the pop-up robot. The robot was designed to minimize cost and contrition time. Because of the low cost of the robots we were able to make hundreds of iteration over the course of this project. We were also able to show of our robots at Maker Faire Pittsburgh and the IDeATe open house. These event gave us feedback from new audiences and learn how our robots effected them.
You can see the original project posing here.